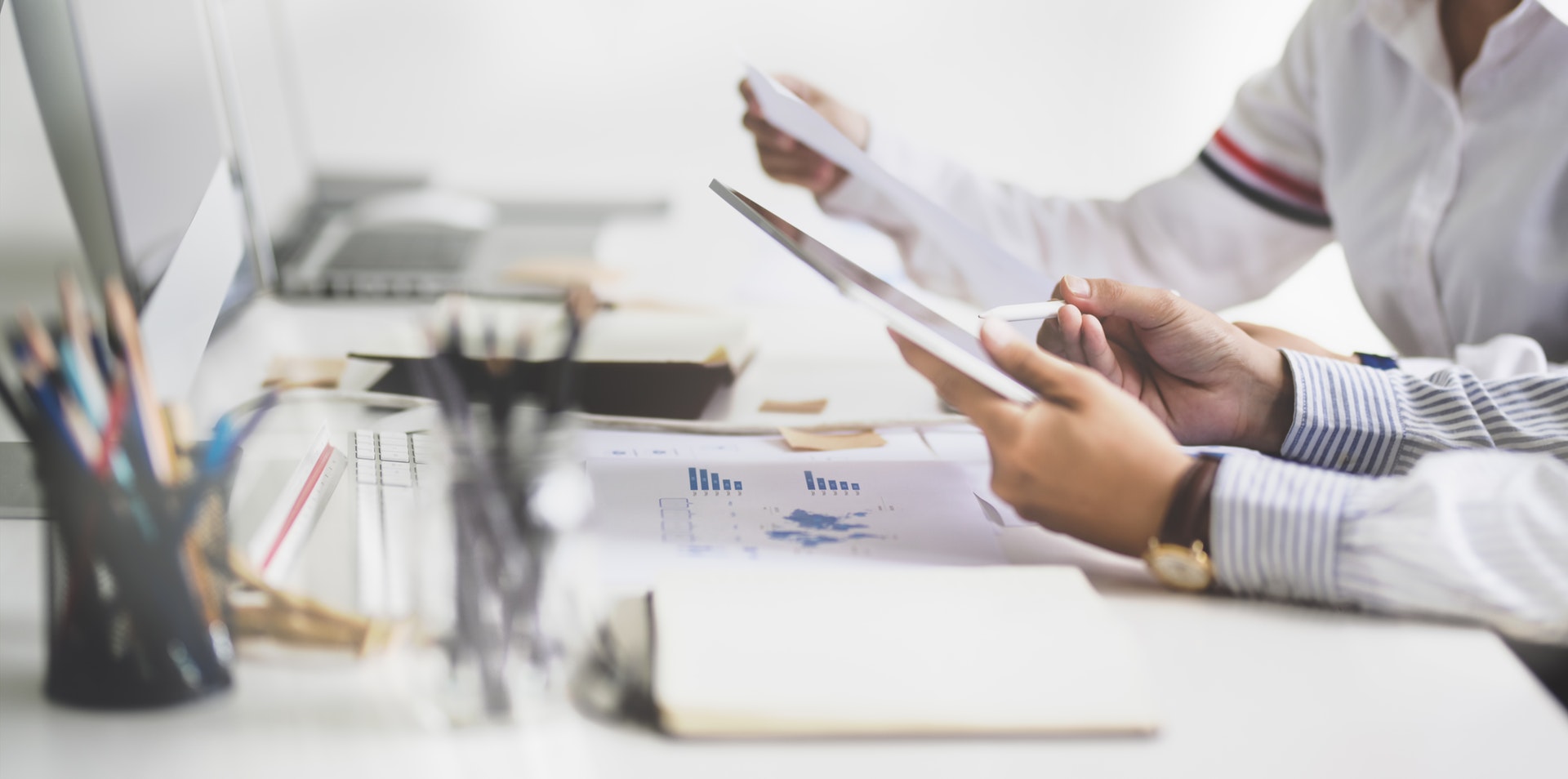 In this blog, you will learn how to outsource your payroll, what managed payroll services are available to you, as well as what the benefits of outsourced payroll solutions are for businesses.
Payroll can be an exhaustive task if you don't have the know-how or the right technology in place. If you're feeling this pain, you might be wondering if you can outsource your payroll. The short answer is yes, you can outsource your payroll – and we're here to explain how.
But first, why should you outsource your payroll?
Many consider payroll to be something that just has to be completed every month so employees can get paid. Truth is, it's more than that. It's the experience your employees have, how they receive their payslips, what information is on their payslips and much much more.
Did you know that those who invest in getting payroll consistently right have employees with greater job satisfaction? Research shows that 21% of employees would leave their job over a poor payroll experience. This alone makes payroll management even more important – and one of the reasons why you should outsource your payroll.
That being said, if you've never outsourced your payroll before, you're likely wondering how to get started.
Let's take a look.
Start by outlining your payroll needs
When looking for the right outsourced payroll provider, you first need to understand exactly what needs you're looking to be fulfilled. Managed payroll services can include a range of options and packages, so it's vital to nail down exactly what you need before starting your search. You might want to consider the number of employees, payscales, allowances and deductions, any special circumstances, documentation requirements and pay frequency, and then look for a specialist if required.
Next, you'll want to assess how much of your payroll you wish to outsource. For example, are you looking for a full-service payroll provider? This is a provider who will manage every aspect of your payroll, with the only thing required from you being the necessary data. Alternatively, more bespoke options are available which provide more flexibility. These kinds of payroll packages may consist of your outsourced payroll provider calculating the pay and relevant deductions whilst leaving the other admin tasks to you or your team. Both options are popular options, but depend entirely on individual business' needs.
Know what to look for in an outsourced payroll provider
Once you understand what services you require, it will be a smoother process when looking for the right outsourced payroll service provider.
But, because payroll is such an important part of your business, you need to ensure you engage a provider which not only meets your needs but is able to go above and beyond.
With that in mind, here are a few things to consider when choosing to outsource your payroll.
Technology: Your payroll service provider should not only have the right kind of payroll technology to do their job and meet your needs, but they should also have technology which will help you remain compliant. Whether that is a technology which helps you align your processes so no details are missed, or technology that is compliant with Making Tax Digital, it is something you should be questioning your prospective payroll provider about.
Data Security: When outsourcing your payroll, you are trusting an external figure with your data. This is why it's important that you can trust your payroll provider to be diligent and in line with GDPR/ UK-GDPR regulations. Not only is this for the protection of your employee's personal information, but also your business's compliance reputation.
Automation: Your payroll provider should be giving you solutions that make your payroll processes run smoother than ever before. Understanding what kind of automation systems the payroll provider can implement prior to outsourcing can help you to understand what they automate. Whether it's the process of how you send your data across to your provider, or basic admin jobs, knowing what systems the provider has in place will ensure no time is wasted.
Attention to detail: We know that payroll is all about attention to detail and ensuring all information is up to date and correct. When looking for a payroll provider, getting a glimpse of the provider's processes and attention to detail is important.
The onboarding process: making the switch
By this point, you'll know exactly what kind of outsourced payroll provider you want to work with. The trick now is to ensure the process of onboarding them is as smooth as possible.
There are a number of things you can do internally to make the process that bit easier.
Inform your team: Outsourcing your payroll to a new payroll manager, means that things are likely to change, and this could affect your employees. These changes need to be communicated.
It's important your team knows exactly why you are making the move to outsourced payroll. Start with explaining why it is within their interests, share any information they need to be aware of as to how the new system works, and provide all access they need to systems such as logins for wage slips – should the new provider have an online system for payslips and requests.
Assess your info: Many businesses choose to outsource their payroll so they can have peace of mind that they are fully compliant. During the onboarding process, it's important to re-check the data you are providing to your new payroll manager, ensuring they have all the correct and necessary information to do their job correctly and grant you that all-important peace of mind.
Parallel payroll runs: Particularly among businesses with larger teams, some payroll providers choose to do a parallel, or 'dummy' payroll whilst the old system is still live. This ensures that everything is up and running and smooths out any bumps in the process before it is fully live.
This is something you should discuss with your new provider, as it may not always be necessary but could be useful in getting everything perfect prior to the full switch.
Read more about the onboarding process here
Outsourced payroll solutions that work for you
The benefits of outsourcing your payroll for your business are huge, so why not start today?
Take a look at the outsourced payroll packages we offer and get in touch to find out how we can help you and your business.